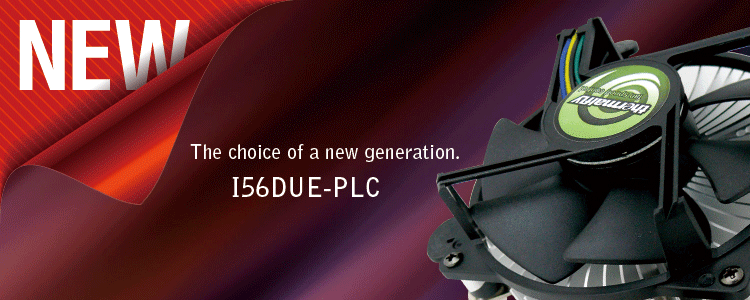 Innovative Silent Fan with Advanced Technology
Easy Installation

Excellent Cooling Performance

Optimized Structure & Smart Airflow Design
High compatibility
Low noise for user's comfort
Optimal fin ratio and fan combination provide a cost-effective solution with good thermal performance.
Premium thermal grease provides higher thermal conductivity between CPU and cooler.
It depends on the air flow inside the PC system. We recommend customers install the appropriate case fan to provide enough air flow in the PC system.

Application:
Intel® Core™ i5-650 Processor
Intel® Core™ i5-655K Processor
Intel® Core™ i5-660 Processor
Intel® Core™ i5-670 Processor
Intel® Core™ i5-680 Processor
Intel® Core™ i3 Desktop Processor Family_All series
Intel® Pentium® Processor G6950
Click here for more information.

We guarantee our excellent raw material & high quality control, competitive price and complete service after sale. We also guarantee excellent product quality, strong packing system, reasonable price and on-time shipments.
ThermalFly Office committed to using lighter weight materials, lower noise and lower manufacturing cost to deliver superior cooling solutions. The result is increased value for our customers with lighter system board loading, quiet working environment and optimal price performance. Price performance, weight performance, and noise performance are our cooling design philosophy.